These Are the Best Games that Valve Has Offered Over the Years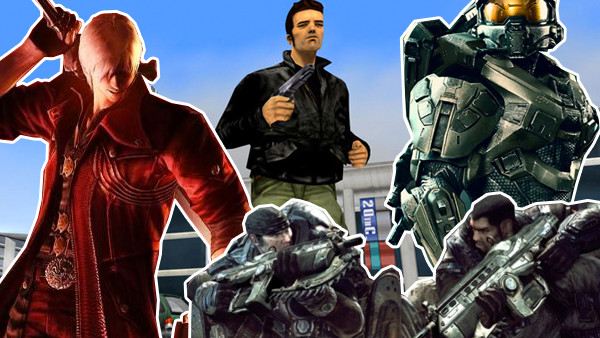 Valve has brought to us many outstanding games over the years. Even though Counter-Strike and Half-Life are probably the first two titles that come to mind when talking about Valve, these are not the only games brought forward by this exceptional company.
There are many other phenomenal games from the developers at Valve that have become a significant part of many gamers' lives. Today, we will be discussing some of these very titles, and see which one of these games was made to become the best of the best.
Counter-Strike 1.6
Counter-Strike 1.6 probably laid the foundation of online gaming. Going round after round in a first-person shooter game, trying to score the most kills possible with your favorite weapon is an activity that many gamers out there still prefer to experience through this very game.
The theme of the game includes a team of counter-terrorists going up against the terrorists in a battle to emerge victorious on the field. The game has an ample collection of different weapons including shotguns, pistols, assault rifles, sniper rifles, and much more.
You can either play against the bots in order to improve your gaming skills or if you feel up to it, go up against real players and test the limits of your skills with the help of a high-speed internet connection. One thing is for sure, it is time well-spent for any gamer out there.
Half-Life
Half-Life is another marvel brought into this world by the Valve Corporation. Putting aside the fact that this game is pretty old, it still manages to mesmerize players up till today. The game revolves around the protagonist, Gordon Freeman, who is stuck inside a research facility after an experiment goes terribly wrong.
The aftermath of the experiment brings Gordon face to face with several strange aliens with all sorts of creepy abilities. Gordon must fight his way through the aliens using various weapons at his disposal. Furthermore, Freeman is also required to solve many different puzzles as well that help him make his way through the facility.
Dota2
Next up on the list is a MOBA game that is probably the first modern-day MOBA game ever. Dota2 is an improvement of the original Dota game, which was a mod in the Warcraft game series. In this game, teams of five go up against each other in an attempt to destroy each other's bases.
You will either be assigned to the Radiant or the Dire team, where you will have to choose your unique hero for the game from a pool of 117 heroes belonging to the Agility, Strength, and Intelligence categories.
Each hero has a set of unique abilities that they can use during the game to perform special moves to help them defeat their enemy. Some abilities require Mana to be used while others may be dependent on other aspects such as health points and basic attributes of the hero.
Half-Life 2
Half-Life 2 is one of a few sequels that were actually an improvement on their predecessor. In this game, Gordon Freeman is awoken once again to face the nasty aliens that are threatening the fate of the planet.
This time, Gordon is part of a resistance that is on a mission to save the planet from the authorities that have bargained for the fate of their world. Gordon has access to a number of weapons and objects along with a few other improvements that were not part of the original titled game.
Team Fortress 2
A sequel to the 1996 mod for Quake, known as Team Fortress, Team Fortress 2 has been a focus of the spotlight, unlike many other first-person shooter games. The game consists of two teams fighting for victory using all sorts of weapons at their disposal.
You will have the chance to choose from a number of different characters, all having their own strengths and weaknesses. You can also engage in battle in a number of different game modes including capture the flag, king of the hill, payload, and much more.
Counter-Strike: Global Offensive
Lastly, this is another popular installment of the Counter-Strike game series. Even though the objective of the game is the same as its predecessor, the game offers a number of advancements in weapons, graphics, and overall maps in the game.
You will be engaging in a number of different game modes such as bomb defusal, deathmatch, demolition, arms race, and so much more. Similar to all the other games mentioned above, this game would also require you to stay connected to the best internet connection in your area. For that, we recommend giving Optimum Wi-Fi a chance as it is one of the finest internet services in the country. And you can easily subscribe to it too at affordable prices from the BuyTVInternetPhone platform.
On a Final Note
Gaming is an activity that is not fully understood by many people out there. It gives you a chance to escape the harsh realities of the real world and test your skills in a virtual world of your choosing. To start your gaming journey, have a look at these titles as they might become your next favorite pastime.